Partnering with the Community to Create Opportunity for the Future
McLean's West Coast Launch Shipyard is the only shipyard located on B.C.'s North Coast. This allows us to position ourselves to service both American and Canadian vessels at an economic advantage to our customers. In addition, we are currently looking to expand into a marine terminal service centre for domestic and international shipping. Growing in tandem with the City of Prince Rupert's Redesign Rupert initiative, as well as Hays 2.0 vision, could be of immeasurable value to local economy. The following sketch represents our own vision for the future, with unlimited opportunities to collaborate with local, national and international stakeholders.
Our Vision for the Future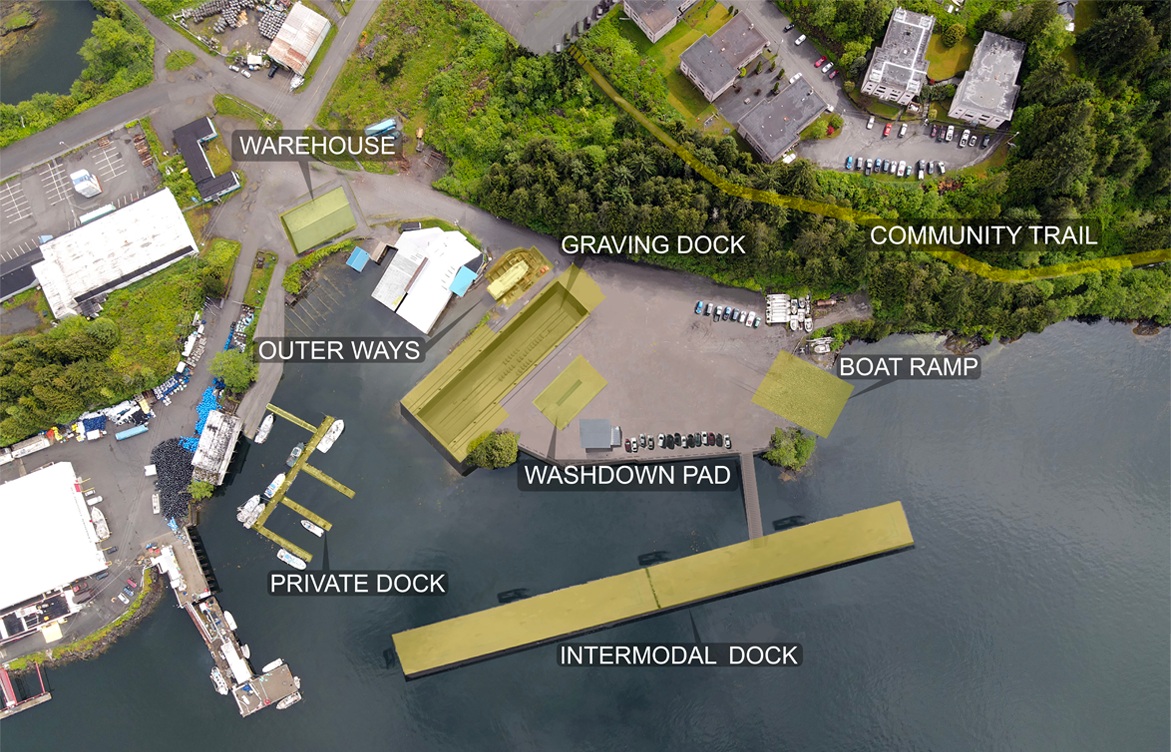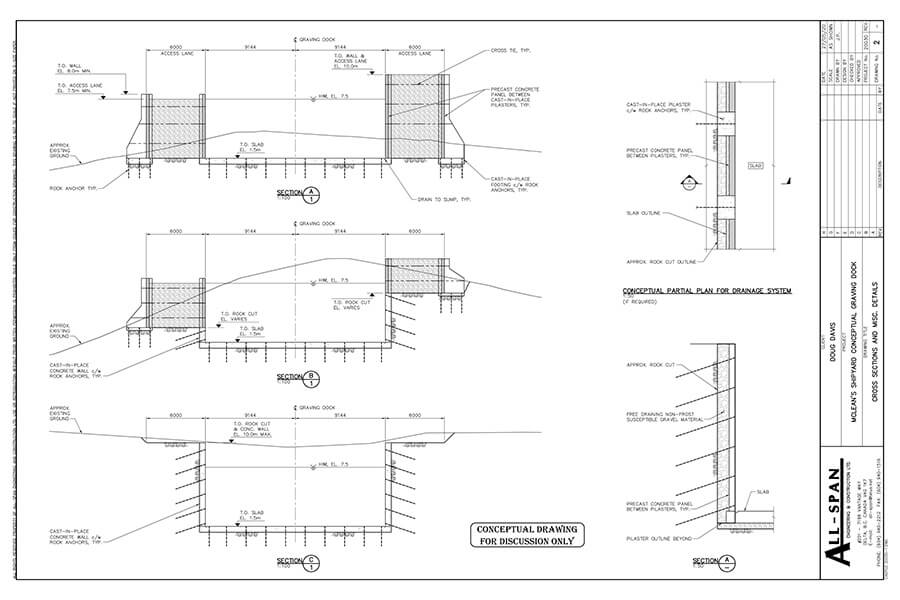 Graving Dock
The proposed graving dock would be sufficient to accommodate large fishing vessels, Coast Guard vessels, as well as large tugs, allowing them to be dry docked for inspection and repair. Such a facility would save local vessels the expensive and often arduous task of travelling north to Alaska or south for repair. The dock could allow for fabricating and launching larger structures from the area.
Read More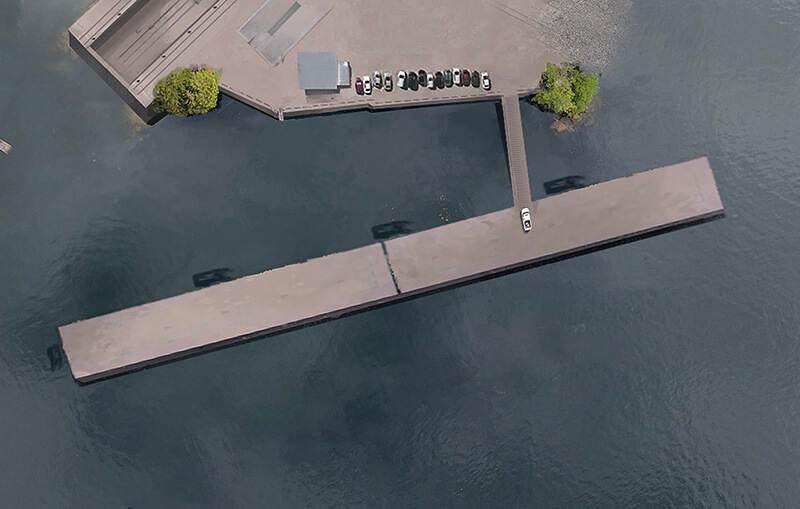 Intermodal Dock
A floating intermodal dock would allow the shipyard to position itself as a marine terminal in addition to a vessel service and repair facility. Within the dock would lay the flexibility to load barges, ferries, and ro-ro vessels with a variety of cargo such as containers, oversized structures and vehicles.
Read More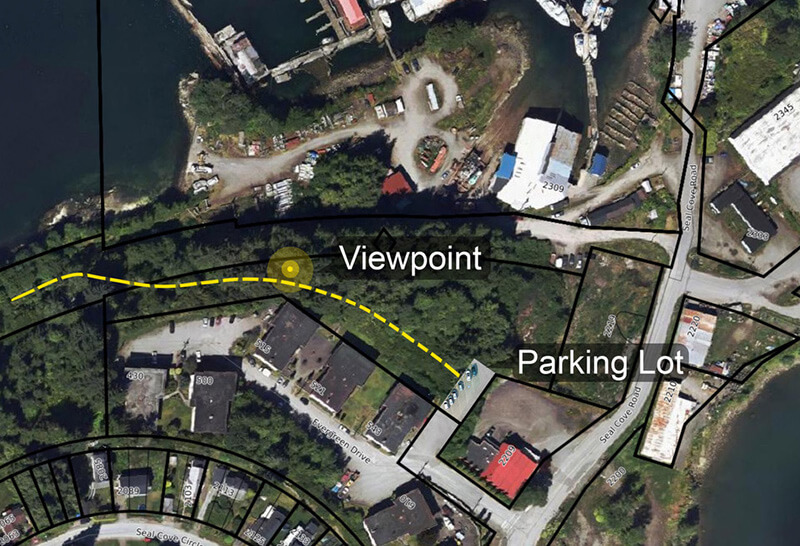 Community Trail
Under the guidance of the Kaien Island Enhancement and Recreation Trail Society, as well as the Coast Isle and McElhanney engineering firms, the shipyard is proposing to reroute the existing Rushbrook Trail to a higher elevation.
Read More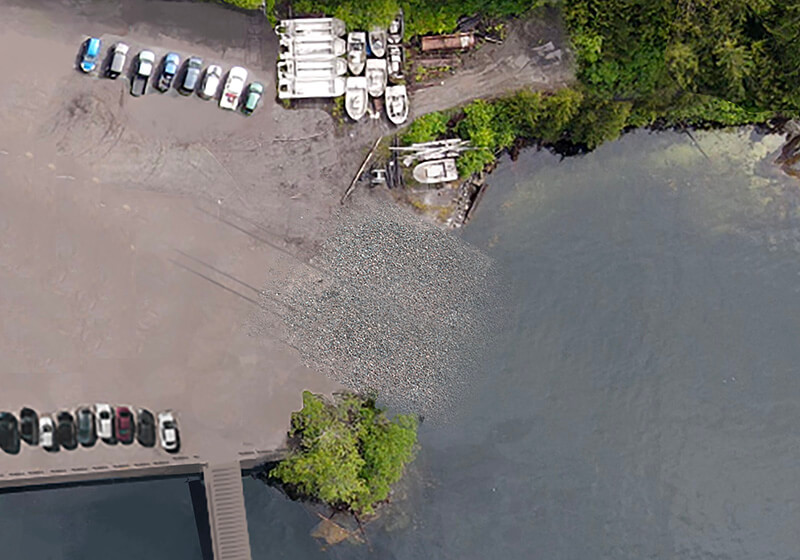 Barge/Boat Ramp
An updated barge/boat ramp would increase both safety and productivity at the yard compared to the existing bulkhead configuration. The ramp would facilitate the movement of more boats and barges in and out of the water, with storage available for working on vessels and also marshalling freight on and off barges.
Read More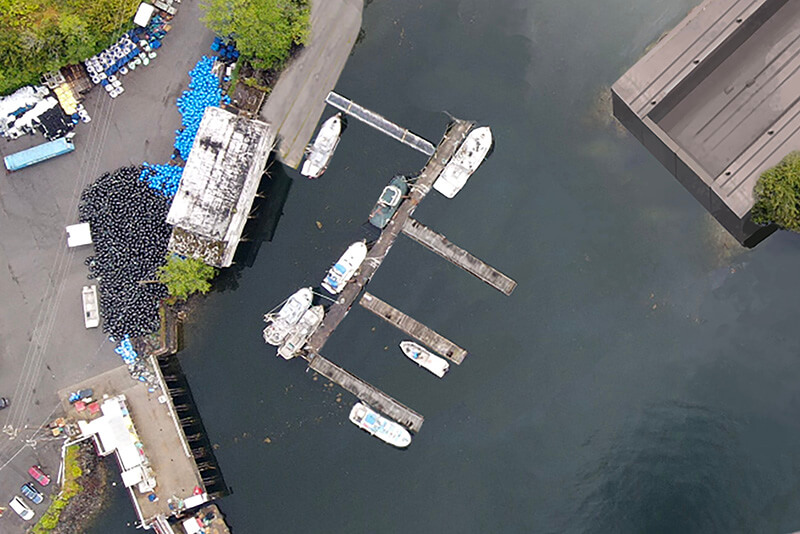 Marina
An updated and reconfigured marina space would reroute vessel traffic in the shipyard harbour for safe and optimal flow. It would also increase safety within the moorage and storage space for the marine repair facility.
Read More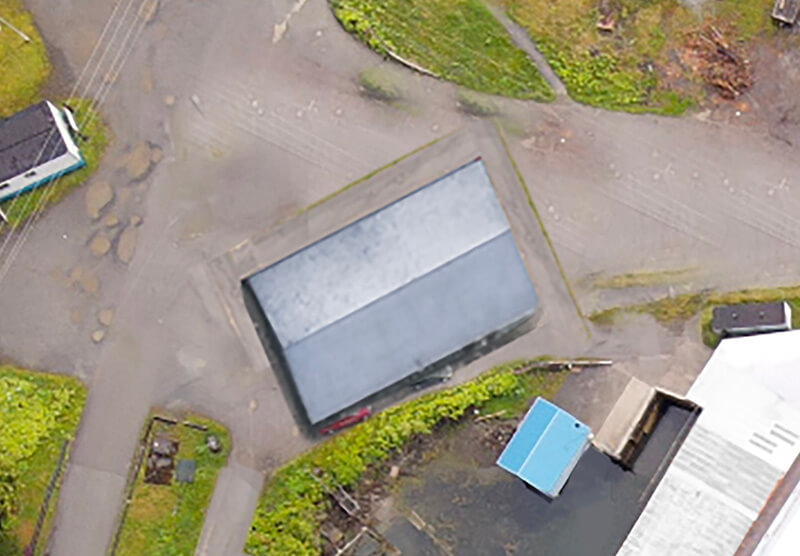 Warehouse
A new warehouse could home the following spaces:
Updated office and washroom facilities
Boat repair area
Space for partner companies and verified merchants to work.
Cold Storage Facility
Read More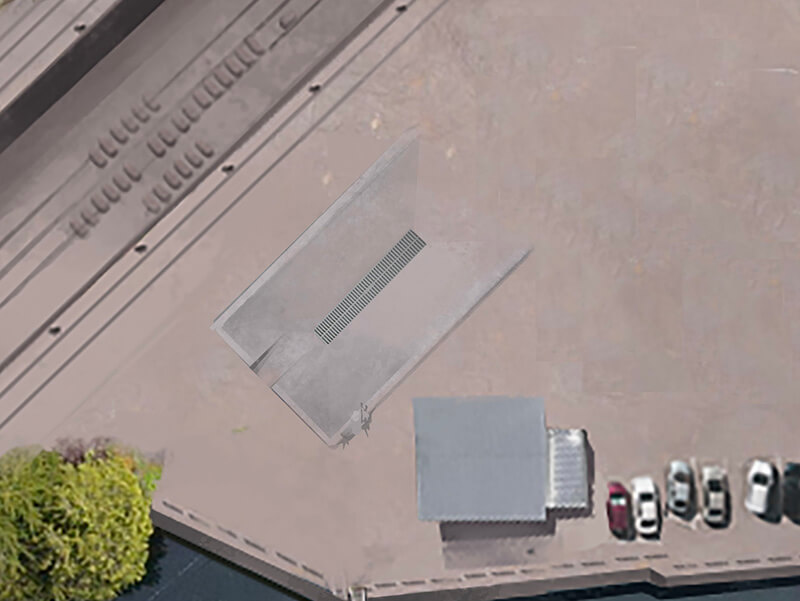 Washdown pad
In addition to the catchment systems installed in the outer ways and graving dock, a dedicated washdown pad would ensure that all boat runoff including paint and other substances, would be fully collected and filtered so as to protect the harbour area, further bolstering the shipyard's commitment to environmental stewardship.
Read More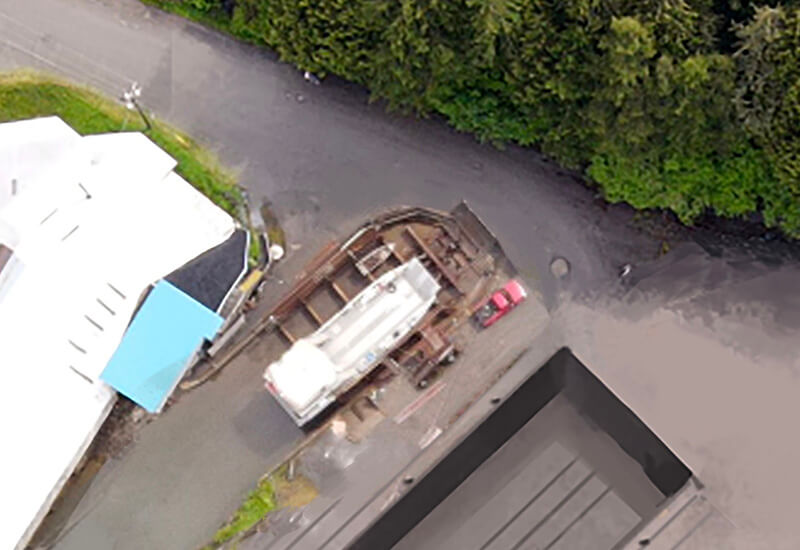 Outer Ways
By updating and extending the outer ways another 50 ft, the water catchment system could be fully upgraded to protect local harbour waters.
Read More
Environmental Stewardship
Protecting the local harbour and ocean waters is at the forefront of all our future design considerations, as is our goal of being leaders in environmental stewardship. Ecofriendly systems, as well as environmental offset initiatives, developed under guidance of Fisheries and Oceans Canada, will help us to improve upon our current environmental efforts along with the rest of the evolving marine industry.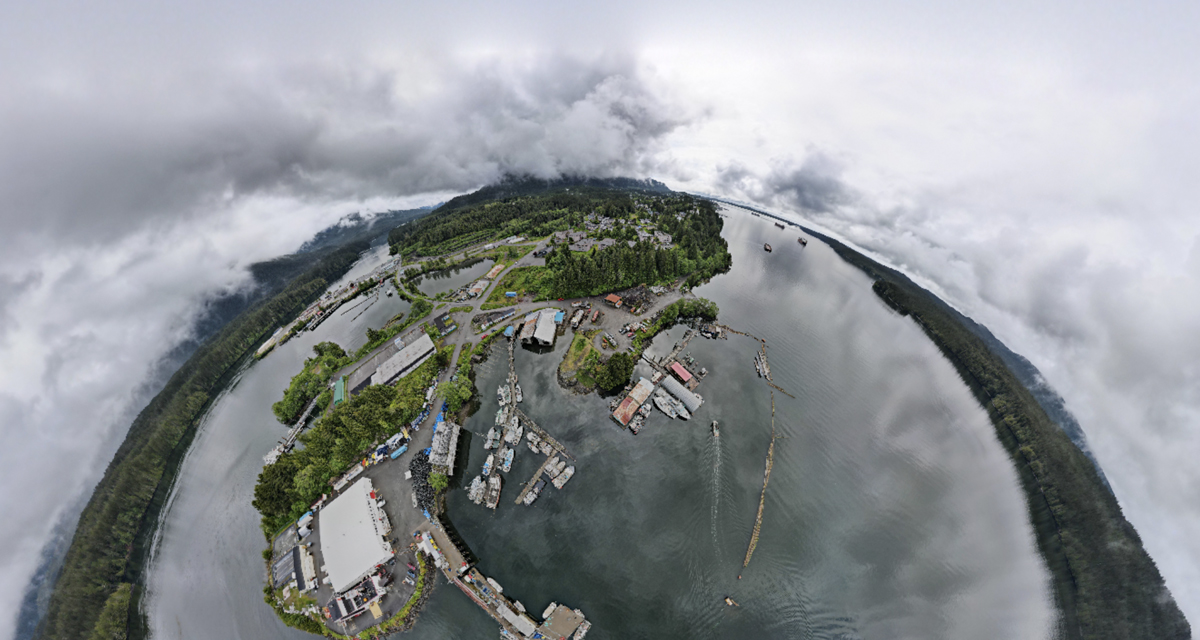 Sources
City of Prince Rupert. Hays 2.0. A Modern Vision for Prince Rupert. November, 2015.
City of Prince Rupert. Quality of Life Community Plan. Official Community Plan 3236, June 26, 2017.
City of Prince Rupert, Redesign Rupert. Prince Rupert 2030 The Vision. A Vibrant City Hosting a Vibrant Port. December, 2019.
Kaien Trail Enhancement and Recreation Society. Kaien Island Trail Network. Offical Plan: March 2017.